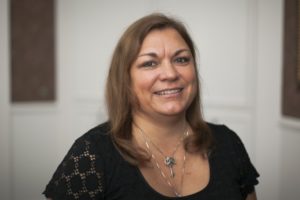 Lora was born in Beckley, West Virginia.  In August of 1984, newly married, she moved to Rock Hill, South Carolina and started a family.  Lora spent her time as a stay at home mother until her children started school.   While her children were young, Lora spent time volunteering at their school.  
She started coaching preschool/competitive gymnastics in 1994 and coached for 10 years.  During this time, Lora also worked part time doing real estate research and got her Real Estate license.  After she stopped coaching gymnastics, she left the real estate business and moved into the administrative field.  She has experience in customer service, office management, and retail services.  In 2011, she went to Southeastern Institute in Charlotte, North Carolina, got her training, and is now a South Carolina licensed massage therapist.  Lora joined Burkett Financial Services, LLC in October of 2013 as the Client Support Representative.  
Lora is married to Tim Jarrell, and they live in Rock Hill, South Carolina.  They have a daughter Nikki, a son Michael and a grandson Gunnar.