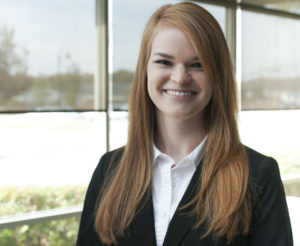 Jayde was born in Charlotte, North Carolina and grew up in Chapin, South Carolina.  She graduated from the University of South Carolina, cum laude, in May of 2014. She has a Bachelor of Science degree in business administration with an emphasis in accounting and a minor in psychology.
While attending USC, she joined Burkett Burkett & Burkett Certified Public Accountants, P.A. as an audit intern.  After six months of experience in the auditing field, she changed career paths and joined the Burkett Financial Services, LLC team as a financial planning intern in December of 2013.  After her graduation from USC, she became full time staff.
From May 2014 to May 2015, Jayde took online classes to obtain her Graduate Certificate in Financial Planning through the University of Georgia, thus filling the education requirement to sit for the Certified Financial Planner® exam.
Jayde is a member of the United States Tennis Association (USTA) and enjoys playing league tennis in her free time.