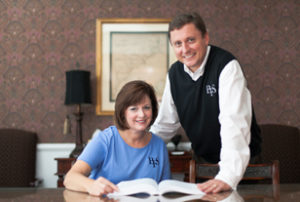 The client's goals, not the advisor's method of compensation, should drive all recommendations. Unfortunately, this is not always the case.
Many advisors sell financial products and do not have a fiduciary relationship with their clients. Instead, they have a principal-agent relationship with a product provider and a salesperson-customer relationship with a client. Thus, they do not always do what is in the best interest of the client. Their compensation may be determined solely by the quantity of the products they sell rather than the quality of their advice. These planners are incentivised to mass-produce "financial plans" that merely lead to an avenue for increased product sales. As registered investment advisors with the Securities and Exchange Commission, we do have a fiduciary obligation to our clients.
Our team does not believe your life, family, future and financial security should ride on you making the right purchase. We believe in a full-scope, integrated financial strategy. Your resources should all be working together in a coordinated plan with set and defined goals for the future.
Allow us the opportunity to look at your life. We will strive to improve your financial and non-financial methods of achieving your goals. The possibilities are wide open; the choice is yours.